picture courtesy of luckystarfashion.com
The 80's was one of the best (in my opinion) eras of film. It brought The Terminator, The Breakfast Club, Pretty in Pink along with other memorable 80's movies. It sort of added to the boom of culture at the time (yes, I am quite a fan).
And if you don't know some of the movie stars of that time, you might recognize them in some of the TV shows going on now. Now I know you might think, how is this relevant to books?
Just recently I found out that Molly Ringwald, who is well known for her roles in The Breakfast Club, Pretty in Pink, and Sixteen Candles has been writing books.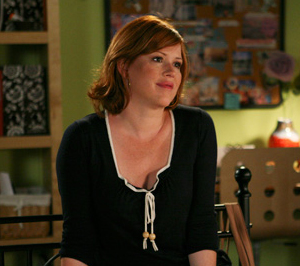 picture courtesy of the Llama Butchers
And her most

recent

book came out the 14th of this month!
It's titled When it Happens To You and it is a collection of stories "

about the

particular challenges, joys, and disappointments of adult relationships (goodreads.com)."



picture courtesy of goodreads.com
The book has themes like cheating, family issues, and not being able to have children. So far, it has gotten a lot of good reviews (and it hasn't even been a month since this book's out!). There are a few, as usual, who didn't like the book but I am actually tempted to read it. If any of you are reading it please don't hesitate to send me your review. I will edit it for purposes of fitting in the blog and whatnot but I will post it with your name and your picture. You can send me your review at elysha45@gmail.com. Otherwise...









Til Next Blog post,
Miss Bobo